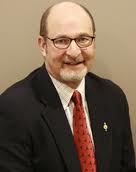 About the instructor
Dr. Alan D. Lish is an Instructional Assistant Professor at the Bauer College of Business of the University of Houston in Houston, Texas. He has a Master's of Science degree in Technology Commercialization from the University of Texas at Austin, and a Doctorate in Business Administration from Nova Southeastern University in Fort Lauderdale/Davie, FL. He is also a certified New Product Development Professional (NPDP) and an authorized Blue Ocean Strategy trainer.
He has been an entrepreneur all his life, and has started and run businesses in computer hardware, computer software, and Internet marketing services. He has experienced all aspects of technology commercialization, from technology assessments to startups to liquidity events and venture sales.
Dr. Lish has participated in technology assessments and commercialization strategies on a professional basis since 2003 for the Global Commercialization Group of the University of Texas, and for the Department of Research of the University of Houston.
About the Institute of Technology Commercialization
The Institute of Technology Commercialization was formed to foster standards in technology commercialization consulting, to promote best practices in the field, and to educate interested participants in the art and science of technology commercialization.